Manage Your IP Portfolio with Precision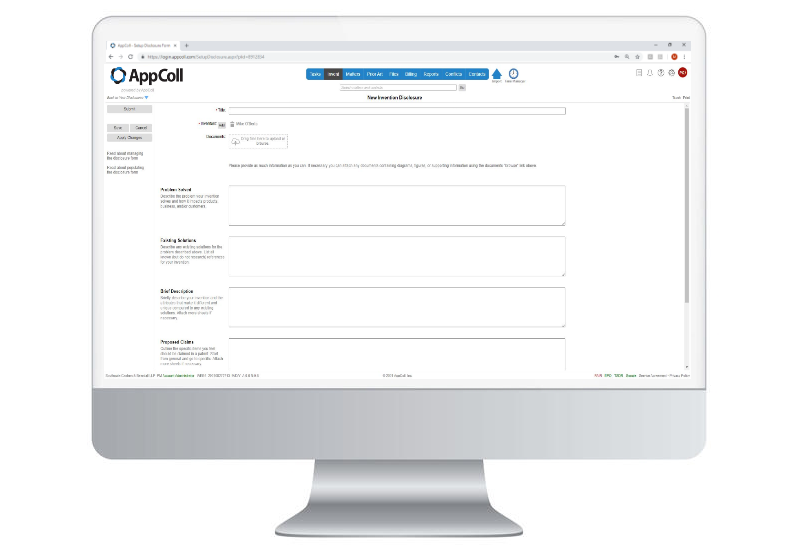 PM Invent:
AppColl® PM Invent* was developed to give law firms a more efficient way to capture invention disclosures and connect with inventors. Allows law firms to quickly and easily collect invention disclosures and contact information from inventors.
PM Invent provides an infrastructure for efficiently capturing inventor ideas and contact information in an organized manner. The objective of PM Invent is to make the process as simple as possible for the inventor.
Email > Capture > Done
Simplicity
Simple one-click interface for inventor to submit invention and contact information. Easy harvest the information you need.
Secure
Secure page for inventors to view submitted disclosures. Attorney can easily send feedback and convert disclosure to pending patent application when finalized.
Customizable Disclosure Form
AppColl allows for up to 48 possible questions that can be added to the form. Each disclosure question comprises: a name, question type, description, restricted values (optional) and required field.
*Only available in AppColl® PM Plus. Cannot be used in conjunction with AppColl® Invention Manager™ . Not compatible with Single Sign On (SSO).