The Intellectual Property Lifecycle Optimized
AppColl Invention Manager
The Best Way to Get From Ideas to IP
AppColl Prosecution Manager
Manage Your IP with Precision
Meet Our Company
At AppColl, our philosophy is simple: customer responsiveness is everything. We strive to build products that perfectly match client needs and give all of our customers, big or small, the same outstanding level of service. This customer-first mentality is one of our greatest competitive differentiators and yes, we're proud of it. Customer responsiveness drives everything we do, from product improvements and sales interactions to training and support. As a result, AppColl's customers love our products and they are blown away by the service they receive from us.
AppColl was founded in 2009, by Silicon Valley technology entrepreneurs to make the intellectual property management process much more effective. As engineers in high technology, our founders were frustrated by how time-consuming, complicated and expensive the invention and patent process was. Because Appcoll was created to address these issues, the product line streamlines and simplifies the patent process, helping our customers create and file better patents more cost effectively.
AppColl is  U.S. based, with offices in California and Colorado. All customer data is stored, encrypted and maintained within U.S. based servers. 
Why do we matter?
Today, the development of a high-quality patent portfolio is critical to a company's ability to compete globally. Revenues from patent licensing in the US alone are estimated to be in excess of $150B annually and corporations will spend billions filing patent applications. With the America Invents Act of 2011, which drove the pivotal policy change from "First to Invent" to "First to File" there's an even greater sense of urgency to minimize iterations and file quickly. Our solutions help IP professionals take control of the patent process from start to finish, ensuring the broadest defensive and offensive intellectual property coverage.
Thousands of law firms, start-ups and Fortune 500 companies rely on AppColl solutions because they are affordable, simple to use, easy to implement, and highly configurable to integrate with an organization's existing workflow and processes.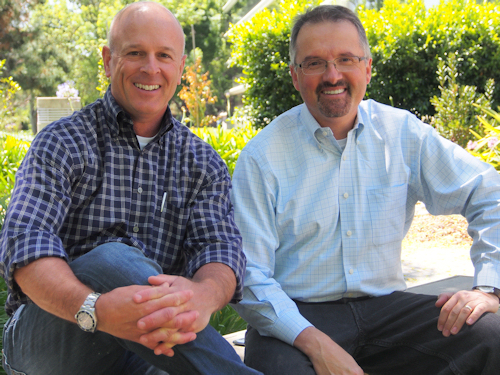 Jeffrey Cashen, Founder & COO
Generally the first point of contact for customers at AppColl, Jeff leads sales, training, and support functions for the company. He's a seasoned technical sales executive, experienced in customer management, who continues to interact directly with customers to provide product tutorials and to get them up and running smoothly and quickly. He's driven to deliver the right solution for customers and adept at defining new requirements "from the field" that will enhance the overall customer experience of AppColl products.
Jeff has more than 25 years experience in sales and executive management. Beyond 16 years at Texas Instruments managing some of TI's largest customers, Jeff has managed product and sales organizations at both mid-sized public and small venture-backed semiconductor companies. Jeff has a proven record of building lasting relationships with customers, through close collaboration and delivery of high-value solutions.
Tim Southgate, Founder & CEO
Tim's primary responsibility is to drive the technology roadmap for AppColl and he leverages his daily interaction with customers for creative inspiration and to decide what to deliver next. His background in software design and development, engineering management, plus marketing has instilled a customer-first mentality that influences all aspects of R&D at Appcoll.
Tim brings more than 25 years of experience in engineering and marketing executive management to AppColl. He was at Altera for 18 years where he ran software engineering and marketing. Tim was heavily involved in Altera's patent prosecution process, serving on the patent committee for more than 12 years, and was a key participant in several patent litigation cases. After Altera, he ran software engineering at Stream Processors where he also managed the company's patent portfolio. Tim holds 24 patents.