Corporate Invention Management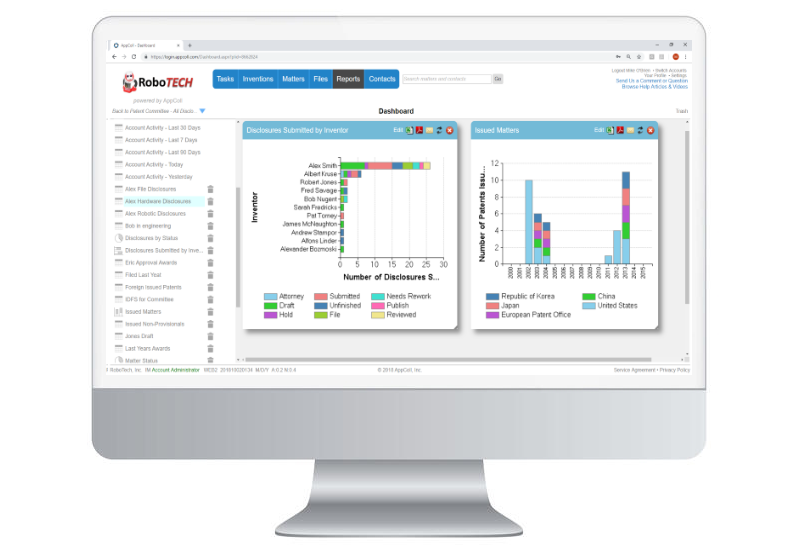 Reporting:
Invention Manager™ reporting features offers robust and detailed reporting features that allow you to generate the information you need to manage your invention process. Information can be filtered based on any value in any field, including the custom fields setup in the disclosure form. Powerful chart generation features are available to easily aggregate your data to show information such as the number of disclosures submitted per business unit over time.
You can also generate charts to monitor the efficiency of your disclosure flow and identify the steps that are taking the longest time. All data can be exported to a spreadsheet for further analysis and all reports can be automatically distributed via email or SFTP transfer on a regular schedule.
Advanced Analytics
AppColl® Invention Manager™ can generate unlimited and customizable bar, graph and pie charts aggregating your invention disclosure and patent filing process. 
Dashboard Reports
Drag, drop and resize charts to customize your dashboard reporting view. Automatically schedule reports to be emailed to numerous parties.
Data Transparency
The AppColl® reporting engine allows firms to see their data in real time.