Corporate Invention Management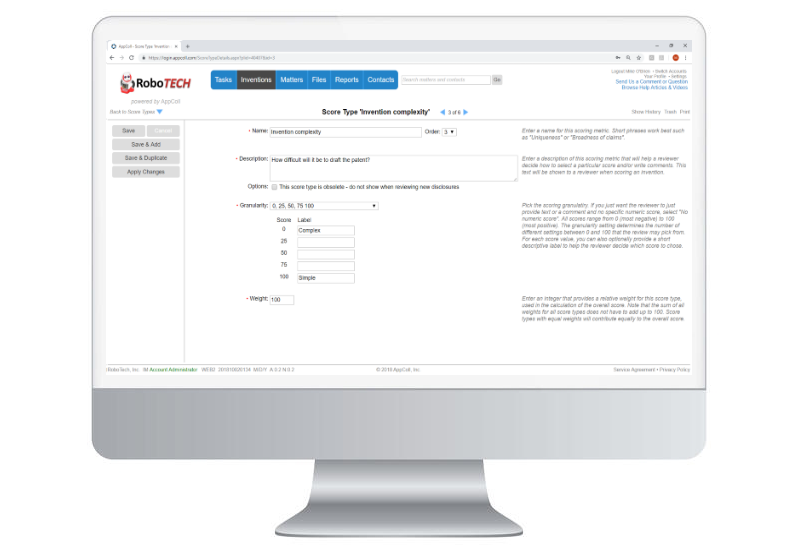 Scoring:
Invention Manager™ allows you to create as many attributes as needed for reviewers to rank on the disclosure scoring form. These attributes can be weighted and contribute to an overall numeric score or just be a qualitative textual opinion. 
Reviewers can score attributes with radio buttons, drop-downs or just plain text. Ratings entered during the disclosure review are automatically transferred to the filed patent record for review and use throughout the patent lifecycle. Scoring can be used to assess the value of a patent and perform a cost/benefit analysis after filing to determine if continued prosecution or annuity payments should occur.
Custom Disclosure Scoring
Set up a scoring matrix where inventors, reviewers, committee members and others can provide numerical scores and comments for each disclosure. Create custom questions, numeric values, weighting and more. Easily see the numerical scores per scorer.
Easy Cost/Benefit Analysis
Quickly assess the value of your patent and determine next steps.
Easy Set-up
Inventors and disclosure reviewers can be up and running in seconds. No lengthy training documents or videos are necessary.